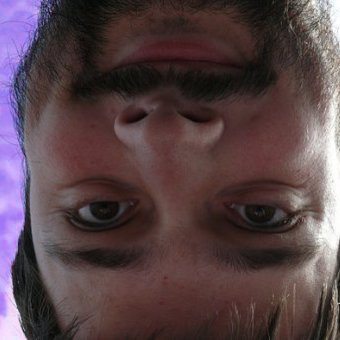 Python Senior Software Engineer
Crafting the
code
with
love
and
thought
since 1992
Why Python
My attitude
Python is almost the language I wanted to invent for myself: beautiful to read and to write, powerful and simple at the same time.
From TechCrunch
«Python has been a backbone of Dropbox… helped the product remain simple as it scales to let over 100 million users save over 1 billion files per day»
Companies using Python
Amazon,
CERN,
Disqus,
Dropbox,
EVE Online,
Facebook FriendFeed,
Google,
Instagram,
NASA,
Netflix,
OpenStack,
PayPal,
Pinterest,
Rackspace,
Reddit,
Spotify,
Uber,
Yahoo,
Yandex,
Yelp,
Wakie,
Wikipedia,
etc
Please read
Processes
Negotiating Requirements
in fluent English
and friendly mood)
Analyzing task definition
proposing how to improve it.
Planning Architecture and Details
Documenting
Implementing and Testing
Reviewing and Refactoring
Deploying and Demonstrating
DevOps starts…
Measuring Performance and Feedback
Optimizing
Performance tuning
is my favorite task:
1. Chase biggest bottleneck.
2. Find way to eliminate it:
algorithm complexity, cache…
3. Measure effect, rollback?
4. Loop until satisfied.
Principles
Value for user
Sometimes I make solutions too beautiful inside, so reminding myself the main goal is helpful.
«Every piece of knowledge must have a single, unambiguous, authoritative representation within a system»

Design principle I use by default for everything. Aware it should not be over-used to avoid breaking KISS.
Adding complexity is simple. Making simple solution may be complex, but:

«most systems work best
if they are kept simple
rather than made complex»
Proactive!
Proactively generating and proposing ideas. An intrapreneur for your company.
Clients say
(in chronological order)
Dim Newman,
Brand Lane ApS Founder
«there has hardly been any other developer who could beat Denis's brilliance and innovative approach.

His talent helped us to achieve the solutions that seemed to be technologically impossible»
Ben Widhelm,
Burstly CTO
«Thanks Denis, we appreciate all the work you have done for us.»
Trystan Kosmynka,
TestFlight CTO
«Great job Denis, good problem solving skills. Really impressed.»
«Very nice job Denis,
I also checked this out and was very pleased with
a) the amount of thought / work that went into this
b) the quality of the documentation
c) the testing procedure that you applied»
Bryan Dickson,
Lootsie CTO
«Well done Denis and thanks for all the hard work.»
Tony Aly,
Paradise Modern CEO
«wow… that's a really cool solution! it's very elegant, awesome. very impressive denis… tyvm!!»
«very astute questions…»
«i'm really impressed by all these phenomenal speed improvements -- way to go!»
«Thank you so much for all the hard and excellent work you have been doing. You're truly one of the most talented and intelligent people I've ever worked with -- and I'm privileged to have had this pleasure.»
«you really are awesome and i feel very happy knowing that in the future i can count on you to make the most complex things come to life!»
Jan 2014
Examples
Achievement:
Optimization
Once I've done a 1041x speedup (from 18.740 to 0.018 seconds) of third-party code via monkey-patching Django ORM to hint MySQL to use index instead of filesort in this case.
Achievement:
Big Data
Created a chain of ETL-steps that processed 650 millions of records using dozens of servers, making pre-calculations required to access these records efficiently.
Code
My greatest code is non-public property of my clients. My open-source code is way simpler:
github.com/denis-ryzhkov
Reading